WordPress Website Design
Atlanta: WordPress Websites, Custom Designed
As an Atlanta-based WordPress designer, Brand Cultivation can help you create a beautiful, results-driven WordPress site.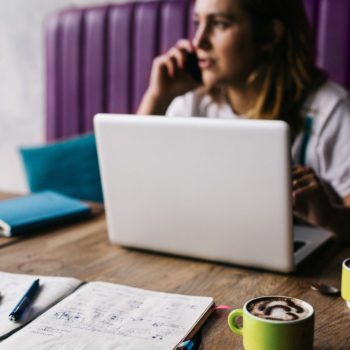 WordPress is the top choice for a website, personal or business in almost every case. The software is free, and the level of customization is endless—your site can be designed and built exactly the way that works best for you. This is a huge time saver when maintaining and updating the website.
See examples of WordPress sites designed and built here.
WordPress: A Simple Yet Powerful Website Builder
From basic websites and blogs, to large corporate sites and ecommerce applications, WordPress is a time-tested solution. That's why sites like SonyMusic.com, The New York Times, fortune.com, thewaltdisneycompany.com and thousands of other large, well-known sites use WordPress. And not just large sites—as of 2023, WordPress powers more than 40% of all websites, and more than 65% of sites using some type of content management system (CMS).
By customizing a WordPress theme, your website can be a relatively inexpensive starter site. Or, like the examples above, you can take advantage of bespoke, custom-built themes and functions, making WordPress a powerhouse for high-budget, viral or high-profile websites.
Call now for a free consultation and learn how the right WordPress site can help you achieve your goals.
WordPress Help? Get Atlanta-Based Assistance
If your current WordPress website isn't working correctly, or it's broken and won't load (the "white screen of death" and "Internal Server Error" are common) Atlanta-based Brand Cultivation can help! Check out affordable WordPress website help to get your WordPress site loading, updated, looking great, and working the way it should.
See the Top Ways Brand Cultivation Helps with WordPress Websites.