Atlanta Web Design
Good Website Design Establishes Trust
People come to your site to learn about your business or organization. Who are you? Do you offer what I'm looking for? Can I trust you? A subpar website is, at a minimum, a stumbling block to moving forward.
Brand Cultivation fixes common website issues, and gives you the online presence needed to achieve your business objectives through…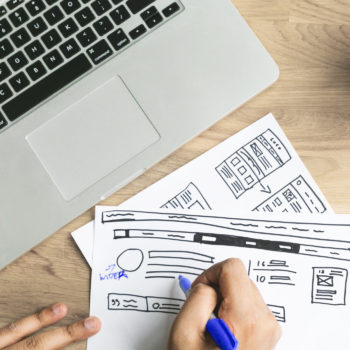 website strategy and direction
site architecture planning
cutting-edge web design
content creation (writing and editing, photo editing)
SEO (search engine optimization)
code updates and functionality upgrades
With more than two decades experience designing and building websites for small, midsize and large businesses and organizations, you can trust Brand Cultivation. Call today for help with WordPress websites, Squarespace sites and ecommerce sites. Ask about how the right content management system can make managing even the largest, most complex website so much easier.
A Dated (or Missing) Website Costs You Money
If your website design is dated or isn't responsive, meaning it doesn't work correctly on a mobile device, you're almost certainly losing business. Poorly-written content is another common reason visitors continue their search elsewhere.
Don't have a website yet? Let's do this!
Brand Cultivation Is Your Atlanta Web Designer
Local and ready to help, Gwinnett County's Brand Cultivation is the resource you've been looking for. Review the selected web design and development work below, then get in touch.
Together, with a well-planned and beautifully-designed website, we will fuel your business growth.

Located in Gwinnett County, Brand Cultivation is near historic Stone Mountain, Georgia. Seen here from a high rise building in Midtown Atlanta, about 10 miles to its west, Stone Mountain is the largest exposed granite mass in the world. If you've never been, you owe it to yourself to visit and climb the rock!