Atlanta Logo Design Company

Logo Designs That Improve Your Brand
Atlanta's Brand Cultivation is an agency you can trust with your logo design or redesign. And while your logo is not your brand, its design can greatly help or hurt your brand. Successful brands, like those above*, consider their logo a top priority and invest in getting it right. Notice what successful brand logo designs have in common—simple, bold and memorable.
How We Design the Right Logo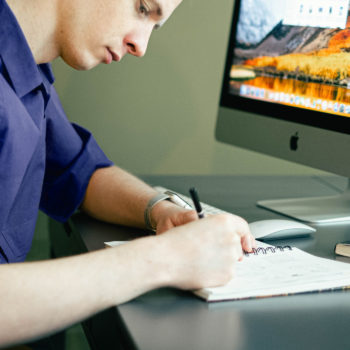 Our team of graphic designers will research your business, its history, its products and services, its competitors and its customers. Like any good design project, this research is crucial to developing a logo that will help build a strong brand.
We start the design process with dozens of pencil sketches—sketching is the best way to generate ideas! From these concepts, only a few make the first cut. We present these designs in black and white, in color and in product mockups so you can see how the logo performs 'in real life.' We listen intently to your feedback. We tweak and revise your selected logo design until it's just right.
Once your logo design is finalized, we provide it in multiple formats that can be used in print, online … anywhere. Vector formats are included so they can be scaled to any size. No fuzzy logos!
We can also provide a full brand style guide to ensure that your logo and other brand assets (colors, typography, icons, images) are used consistently and correctly both internally and with all of your vendors. Logo design pricing depends on several factors. Please contact us for a quick quote today.
Your brand needs a great logo. Let's make it happen!
* No, those world famous logo designs are not ours—we wish. Then again, we'd charge a lot more for logos if they were. 😉 Copyright, trademark and ownership of each of these marks belongs to their respective companies.