WordPress Web Design
Custom-Designed WordPress Websites
WordPress may be your best choice for an SEO-optimized, sustainable business website. Our Atlanta-based agency and team of WordPress experts can help your company create a beautiful, results-driven WordPress site. The level of customization is virtually endless, so we can design and build your site exactly the way it's needed. This customization can be a huge time saver for your business.
See examples of WordPress sites we've designed and built below.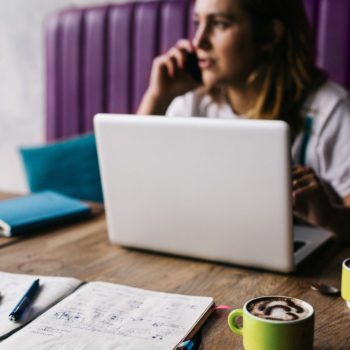 Simple Yet Powerful Website Builder
From basic websites with the ability to blog, to giant ecommerce sites, WordPress is a great solution. That's why sites like SonyMusic.com, The New York Times, fortune.com, thewaltdisneycompany.com and literally hundreds of other large, well-known sites use WordPress. And not just large sites—as of 2021, WordPress powers more than a third of all websites.
By customizing a quality commercial theme, a WordPress website can be a relatively inexpensive starter site. Like the examples above that take advantage of bespoke, custom-built themes and functions, it can also be used to create a high-budget, high-impact online presence. Or anywhere in between.
Call us now for a free consultation and we'll provide valuable insight on whether a WordPress website is the right choice for your needs.
Need WordPress Help?
Atlanta WordPress Experts on Call!
Already have a WordPress site, but not happy with the way it's working—or it's not? Check out our affordable WordPress website help! We can help you get your WordPress site updated, looking great, and working the way it should.